---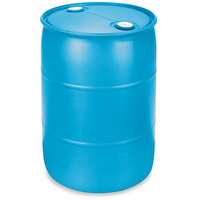 Calfax® 16L-35
Product Description:
Calfax® 16L-35 is an aqueous solution of sodium hexadecyl diphenyl oxide disulfonate, which has a clear light amber appearance and contains no halogenated solvents. Calfax® 16L-35 offers superior solubility and stability in electrolyte solutions such as brine, bleach, caustic and inorganic acids. The long, linear side chain promotes lower critical micelle concentration (CMC), higher surface tension and lower foam stability than the other Calfax® products.
Identifiers:
Chemical Name:  Sodium Hexadecyl Diphenyl Oxide Disulfonate   

CAS Numbers:

65143-89-7 (and) 70191-76-3
Physical and Chemical Properties:
Appearance @ 25°C: Clear light amber liquid
Odor: Mild
Active (Wt. %): 35.0 min
Color (5% solution, #42 filter, Klett): 70 max
Density (lbs/Gal) 9.4
pH (as is): 8.0
Solubility In Water at 20ºC: Infinite
Handling & Storage:
Normal safety precautions (i.e. gloves and safety goggles) should be employed when handling. Prevent contact with skin. Avoid contact with eyes. Wash thoroughly after handling material. Keep containers closed when not in use. Material should be stored at temperatures between 45°F to 100°F. Please refer to the SDS before handling.
Packaging:
55 Gallon Poly Drum
Fill: 500 lbs.